"As I write this, looking out from my office over the school playground, I am very conscious of the responsibility I have during my tenure as Head, to ensure that the school continues to offer the very best education that it can to its current pupils, as it has done throughout its 170-year history. At St Margaret's we believe that a single-sex education offers girls the space in which their intellectual and physical identity can blossom, a space which is free from stereotype, full of challenge and rich with opportunity and care. It is in this sort of environment that girls can develop the self-esteem and confidence which will enable them to fulfill their potential and make a positive impact on the world."
Miss Anna Tomlinson, Head
"We are hugely proud of this school, with its fascinating history and excellent standard of teaching and learning. This is a wonderful opportunity for members of the St Margaret's family to work together and contribute towards the ongoing development of the school with a view to the future but with immediate benefit."
Mr Jim Gifford, Chairman of the School Council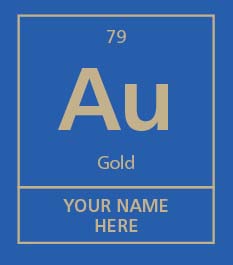 The Periodic Table of Elements is a wonderful feature on the wall of the new science block, and an opportunity to leave your mark on the school for generations to come.

There are still elements for sale across a range of prices, starting from £200. Elements can be named after individuals, companies, year groups or in memory of a loved one. Featuring 120 elements, you can select an element of your choice subject to availability.
Please contact Head of Development Lucy Taylor on l.taylor@st-margaret.aberdeen....if you would like to purchase an element. 
The projects which have been identified for the Development Fund will continue to enhance the lives of our pupils and make a real difference to those who are currently studying in the school. They will further our mission of providing an all-round education for girls, and holding fast to the traditions and values of the school, whilst leading and embracing the innovations required to meet the needs of current and future pupils.

PHASE 1
NEW SCIENCE BLOCK
PHASE 2
REFURBISHMENT OF VACATED LABORATORIES
PHASE 3
DINING HALL EXTENSION
PHASE 4
SCHOOL HALL